ESG Investing
ESG Track records: a huge deciding factor when high net worth individuals are deciding to invest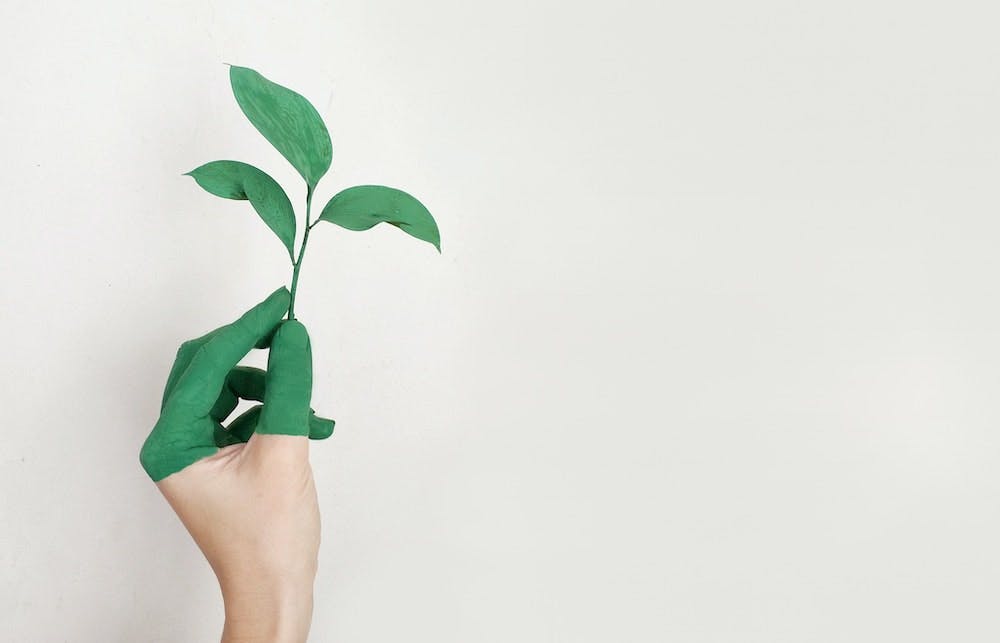 "Embedding environmental, social and governance factors into capital markets makes good business sense, and leads to more sustainable markets and better outcomes for societies."

What is ESG Investing?
According to ADEC Innovations, ESG (Environmental, Social and Governance) investing refers to a class of investing that is also known as "sustainable investing."  This is an umbrella term for investments that seek positive returns and long-term impact on society, environment and the performance of the business. There are several different categories of sustainable investing. They include impact investing, socially responsible investing (SRI), ESG and values-based investing.
The Rise of ESG Investing amongst high-net-worth millennials (and why they matter)
An estimated of 82% of the world's high-net worth individuals – those who have at least US$1 million in investable assets (excluding primary residence, collectibles, consumables and consumer durables) are under the age of 40 (according to Capgemini). According to Dave Nadig of ETF.com "We're in the middle of a $30 trillion intergenerational wealth transfer from baby boomers to their children. And these kids – not millennials only, but people from 25 to 40 years old – simply think about their investment decisions differently."Millennials matter because they are a large demographic which represents 79.4 million people in the US alone (and immigration could lead to an increase to 81 million by 2036), according to Steve Chiavorone. This group is set to inherit a significant amount of wealth ( $30 trillion in the US – to be exact!).

Some interesting stats around Millennials and ESG Investing

According to Morgan Stanley's Sustainable Signals Report published in 2019:
1.     More than 8 out of 10 individual investors believe that corporate ESG practises can potentially lead to higher profitability and may be better long-term investments
2.     90% of millennials want to tailor their investments to their values
3.     Interest in sustainable investing among millennial investors increased from 84% in 2015 to 95% in 2019
Other interesting insights:
1.     According to a 2018 survey by US Trust (part of Bank of America Private Bank), ESG standards are an important investment consideration for 53% of high net-worth investors, 65% of Generation X-ers and 87% of millennials.
2.     Research conducted by Accenture found that around 67% of millennials believe that investments are  a way to express social, political and environmental value, compared with only 36% of baby boomers.
3.     The 2018 Insights on Wealth and Worth survey showed that nearly 80% of high-net-worth millennials own or are considering impact investments, compared to roughly 60% of Generation X-ers.
Why has there been a rise in ESG Investing amongst Millennials?
Firstly, ESG investing was hugely accelerated in 2013 / 2014, when the first academic studies were published showing that good corporate sustainability performance is associated with good financial results.  Academics such as George Serfeim, Bob Eccles, and Ioannis Ioannou showed the importance of ESG information for assessing corporate risks, strategies and operational performance.

According to Impactive, the rise in interest in ESG investing amongst Millennials is a result of the following:
1.     Millennials are more socially and environmentally conscious than previous generations
2.     They expect transparency and are used to doing their research
3.     They're about to have a lot of money to invest: according to Accenture, millennials are set to receive a collective $30 trillion in assets from their baby boomer parents in the next few decades
Conclusion
It's clear that when making investment choices, millennials are interested in ESG factors and want their investments to align to their personal values, as well as contribute to social good. It's important to note the investment behaviour of millennials given that in the US, they are set to inherit around $30 trillion from their baby boomer parents. Given that asset management firms typically lose 70% to 80% of assets when transferred from one generation to the next, wealth and asset managers supplying millennials with investment options will be strongly positioned to attract new ESG investment options in order to retain their new millennial clients.
This is where the Finka Security Token comes into play. The Finka Security Token is a very attractive investment option for millennials concerned with ESG factors, as well as those concerned with making an impact in the developing world.
The Finka Security Token allows investors from any jurisdiction i.e. Switzerland or the US to invest in cattle ranching as an asset class for the very first time. The cattle ranch underlying the Security Token is situated in La Paz, Bolivia, meaning that investors will be contributing to greater access to capital in Bolivia (a developing nation). Secondly, investors are contributing to the sustainable and organic production of beef – as the La Pradera cattle ranch complies with only the highest environmental and sustainable standards.
Invest today: buy a token by clicking here!