Fiscal Year Report
2021 Fiscal Year Report
Carlos H. Fernandez Mazzi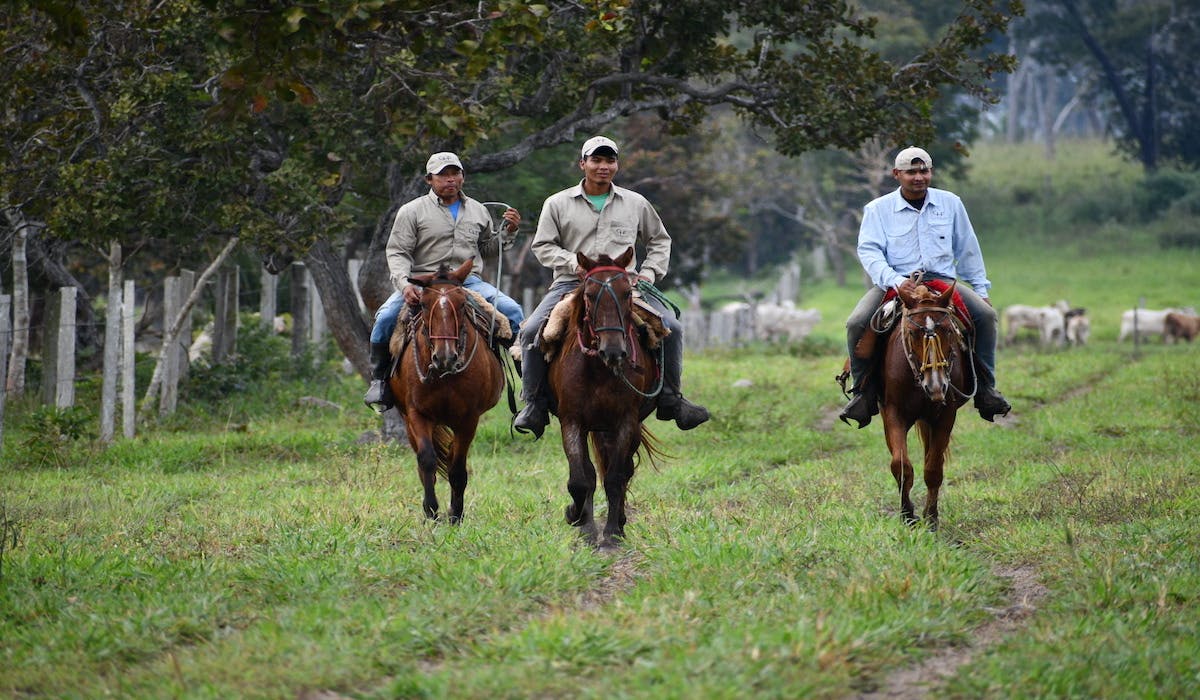 Dear Finka Token community,  

We're very pleased to present the 2021 Fiscal Year report below. 

We hope that you and your families are healthy and safe coming out of the COVID pandemic. While our cowboys at La Pradera contracted COVID, they all fared well and now the whole Finka Token team is fully vaccinated. Our operations experienced no interruptions during the fiscal year, however logistics challenges during the pandemic negatively affected commodity prices, including beef and cattle. 
The fiscal year for cattle ranching just ended June 30th, 2021. This report includes a summary of our activities a La Pradera, the relevant advances for the Finka Token as well as reference to Bolivia's increasing beef exports. Most importantly, this report highlights the NOR payment to our token-holders for the second consecutive year, effectively delivering on our promises with solid fundamentals and tangible results.. 
LA PRADERA 
We registered a record weaning of 1229 calves during 2021 as per the following: 
The continued implementation of our optimization plan is showing encouraging results, having increased our productive capacity by 40% , measured in the number of heifers and breeding cows as compared to when we started. This was accomplished by effective herd management as well as by the infrastructure improvements including the subdivision of 5 large pasture paddocks into 21 smaller ones with the installation of 16 km of solar-powered electric fencing. 
In December 2020, we implemented our Brangus herd improvement to La Pradera based on the agreement with Tres Cruces, the leading Brnagus breed producer in Argentina. During next September, we expect the birthing of our first BRANGUS calves. 
The certification of La Pradera as an Export Certified ranch has advanced, having completed all the sanitary requirements and inspections by the relevant authorities. We expect to receive the final certification by the end of this month. 
In line with our corporate policies, we are pleased to report that our operations are fully compliant to the highest ESG standards. Environmentally, we rely on naturally grown grass, we only use natural water sources and our free-range animals feed only on natural grass off the ground. Except for the vaccines required in compliance to sanitary regulations, our herd receives no feed supplements nor antibiotics or any other growth stimulants. As we improve our ranching operations, our infrastructure is increasingly powered by solar energy. 
Our workers receive all labour benefits, health insurance, housing and catering and are provided work clothing. We are a good neighbour within our vicinity and the La Pradera operations are in good standing in the Cattle Ranching Association of San Ignacio de Velasco in Santa Cruz, Bolivia. 
Finally, in compliance of the sanitary policies for the prevention for Foot and Mouth Disease (FMD) and for Bovine Spongiform Encephalopathy (BSE) all our cattle transactions and animal transfers are individually registered and approved, without exception. 
FINKA TOKEN 
2021 marks the consolidating the Finka Token as the pioneer digital security that converges a productive activity with crypto finance based on blockchain. The Finka Token team has been focused on the distribution efforts in an environment lacking infrastructure for efficient distribution, trading and settlement. 
As reported before, CVVC the premier venture capital firm in the Crypto Valley invested in the Finka Token driven by the financial impact resulting from leveraging blockchain technology for innovation in the financial markets. By eliminating intermediaries and reducing transactional friction, the Finka Token represents a template for financial inclusion, the democratisation of capital and the reduction of barriers for cross border capital flows. 
In an environment that lacks distribution channels for digital assets the Finka Token is contributing to the development of the necessary market infrastructure for trading, settlement and custody, similar to that existing for non-digital assets. Within our distribution efforts, during the year, we consolidated Incore Bank AG as lead manager of our distribution and we also listed the Finka Token in the Area2invest marketplace in Liechtenstein. An important milestone in this endeavour was the agreement with Bitcoin Suisse AG, a leading financial institution in the crypto space, to become the preferred custodian for Finka Token. 
The Finka Token was featured as a case study by Bitcoin Suisse AG and Inacta AG in a document titled How to Tokenize a Cattle Ranch which was distributed widely in social media. This recognition will be followed by a webinar in the coming months.
BOLIVIA 
Capitalizing on its sanitary status certified by the World Organization for Animal Health (OIE) being free Foot and Mouth Disease (FMD) and negligible risk for Bovine Spongiform Encephalopathy (BSE), Bolivia is participating in the beef export market with increasing sales. Indeed, 2021 beef exports increased 131% as compared to 20201, with China, Vietnam, and Russia as the main export destinations. 
2021 NET OPERATING REVENUE - NOR 
Dear investors, the NOR for 2021 represents an increase of 28% as compared to the previous year, and, by effectively paying the NOR for 2021, we are delivering financial results to our Finka Token investors for the second year in a row. We thank you for your trust and we look forward to another year of increased production, sustainable operations and financial inclusion. 
I would also like to thank our service providers, our financial advisor as well as to the whole team at La Pradera and Finka. A special mention goes to thank Pablo, Herling and Jose Daniel for their dedication, leadership and long hours to make this happen. 
I hope you share our excitement for ending another productive year fulfilling our promises. We hope that you and your families stay healthy and safe. 
Sincerely, 
Carlos H. Fernandez Mazzi Founding Partner
Finka GmbH